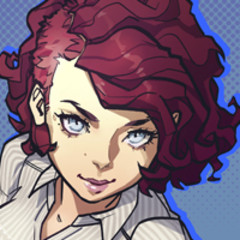 Ksenia Dookartsy
Freelance concept artist, character developer. Available
Sao Paulo, Brazil
Summary
I am the artdigitizer. I digitize imagination into images. Creating characters and able to animate them.
Character developer, animator, illustrator and concept artist. Specialized in 2D character development (promo and game characters), characters concept art.
Drawing since childhood, turned it to be my instinct of self-expression.
Actively searching new opportunities in game industry.
What can I offer as an employee? In addition to my skills, which undoubtedly will be useful for the prosperity of the company (I wish to help in company development (at the present time the ideas take on a special significance and importance).
I'm holding a course on innovations, not zombified by cliches brain (the most important and successful projects begins with innovative conceptual ideas), active participation in community life (hand in solving problems, share experiences, advice help, workshop), assistance in simplifying the management of the project and planning.
Skills
2D Animation
Concept Art
Digital Painting
Illustration
Vector Illustration
Traditional Art
Characters development
Background art
Software proficiency